NZ's Biggest Supplier of leading brands including Australasia's largest martial arts brand, SMAI.
Sole NZ agents: SMAI martial arts, Hayabusa, Rising Sun
Exclusive agents: Title Boxing, Title MMA
Brand agents: Adidas, Venum, TapouT, Twins, MatMan, Everlast, Brute, Ultimate Martial Arts Boards (UMAB)
Shops: Dunedin, Levin
Martial Arts - Close Combat - Self Defence - Mixed Martial Arts
Read Martial Arts Articles - Free Online!
Feature Article:
Latest Issue Out Now! Come in and read Fight Times Martial Arts Magazine - free online!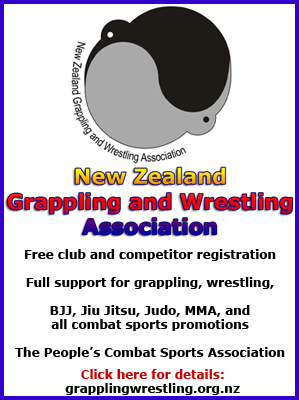 Visit our online Martial Arts Supplies store
Quick Searches: mma supplies, martial arts clothing, karate supplies, boxing supplies, taekwondo supplies, judo supplies, Books, DVDs, Venum, TapouT
Sole New Zealand Suppliers of:
Exclusive suppliers of:
Suppliers of:
Approved Martial Arts Uniforms and Protectors:
Fight Times recommends products from the following partner sites: